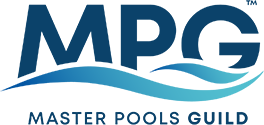 Exclusive Master Pools Guild Member
Our Process
FROM SIMPLE TO SENSATIONAL
Functional design is an essential element in ensuring a lifetime of happiness for you and your family. PBI design representatives are experienced in providing you with a design uniquely crafted to fit your family's needs. From simple to sensational your new poolscape will enhance your family's south Florida lifestyle for years to come.
Once we have your vision of the inground swimming pool design, you'll want to see your new outdoor living space take shape as soon as possible – that is our goal as well! But as with any investment as important as your new pool, you'll want us to take the necessary steps to insure quality craftsmanship. Here are the phases that will bring your new poolscape to life.
Designed Better
For over 50 years Pool Builders Inc. has been considered amongst the best pool designers in South Florida. We have an experienced team of designers ready to listen to your needs and wants so they can develop a better designed swimming pool for your backyard!
For some design ideas look at our gallery. Whether you're looking for a Traditional, Lap, Freeform or any other type of custom design, we are ready to help! Fill out the contact form and one of our representatives will contact you back shortly.
Built Better
Engineered plans
Once the contract has been completed and the pool design is approved, the information is sent to a Professional Engineer. The Engineer will provide detailed drawings showing the precise location of your pool project. A copy of these plans will be sent to you for review once they have been received.
HOA Approval
If you live in a community that is governed by a Homeowner's Association, you will need to apply for the necessary approvals. We will send you an additional set of engineered plans to submit to your HOA. Each homeowners association is unique and has different requirements. Please contact our permitting department should you need assistance with any additional documentation.
Underground Utility Location
Florida law requires that underground utilities be located and marked prior to excavation. We will contact the agency required to have this done. If any utilities servicing your home are in the area where we will be working it is the homeowner's responsibility to have the cable relocated.
Permitting
Once all the required documentation is received, the engineered plans are submitted the building department for plan review and permit issuance. Each municipality has different requirements and can vary significantly on the time required for processing. No work can commence until the permit has been issued.
Layout
A critical stage of construction, this is when the shape of your pool is physically determined and the elevation is set in accordance with your predetermined specifications. The elevation will later determine the height of your pool in relation to existing patios or the finished floor of your home. Pool Builders, Inc. has a specific crew to form your pool's location and establish the correct elevation. Once the pool has been excavated, the layout crew returns to the site to secure the formwork and verify that the elevation around the entire pool is uniform. By installing the forms prior to excavation you are assured that the area of excavation is limited as much as possible, eliminating excessive backfill requirements that can lead to collapsing decks. The perimeter wood forms also ensure all steel will be encased in gunite. When PBI is contracted to install your decking we also take the added step at the layout stage of removing the sod from the area of the future patio, thereby eliminating the possibility that the sod will remain under portions of the new patio.
Excavation
Every excavation is supervised by PBI personnel who sculpt the shell of the pool and the bowl area of the deep end. This further insures a tight excavation which will lead to fewer potential problems further down the line. A wire temporary fence is installed for safety to help prevent children and pets from entering the construction zone.
Steel reinforcement
Steel bars are installed by PBI personnel to exacting standards. Engineered to exceed the Florida Building code, a 10″ continuous bond beam is formed around the entire pool structure. This oversized bond beam, a hallmark of PBI pools for 5 decades, was specifically designed to provide additional reinforcement around the surface perimeter of the pool to maximize structural integrity. The surface skimmer is set back from the pool structure to allow for an oversized throat for superior skimming action. The skimmer is then wrapped with two bars of #3 steel so that it will become an integral part of the pool beam when the gunite is applied.
Gunite
Pneumatically placed concrete (applied under pressure), is packed solidly around the steel reinforcement. The high-strength gunite becomes the foundation for further pool construction. It is uniquely applied through a power spray of compressed air driven through an adjustable nozzle. Highly qualified operators precisely set and constantly monitor the density of the mix. The high pressure application results in a concrete product that's not only superior in strength to poured-in-place concrete but also is watertight.
Grading and compacting
Once the gunite has had a chance to cure, the wood forms are removed and cleaned and compatible fill is placed in the voids surrounding the pool. Water compaction is used to eliminate voids around the pool. A jumping jack compactor is also used to further compact the area.
Tile and Coping
PBI craftsmen meticulously install the coping around the perimeter of your pool. A six inch band of tile of your choice is installed around the interior water line of the pool.
Pool Plumbing
A PBI plumbing system, the very heart of your pool, is specifically designed to operate efficiently and trouble-free – a guarantee we're confident of. The revolutionary Eco-CRC in-wall circulation system utilizes patented technology to provide continuous optimum circulation throughout your pool while requiring reduced energy.
Patio installation
Prior to installing the deck, additional compacting is employed utilizing a vibratory plate compactor. Craftsmen then meticulously install the deck material of your choice, in the pattern that you have selected. When complete you'll begin to see the true color of your dream materialize. The ultimate South Florida lifestyle is just around the corner.
Equipment Installation
Now that we are entering the final stages of your pool's construction process, the pool equipment you've selected will be delivered and installed. The pump, filter and heater (where applicable), are all installed on concrete equipment pads designed to withstand hurricane force winds up to 175 mph. A licensed electrician is contracted by PBI to complete all the necessary electrical hook-ups of your pool equipment.
Final Clean-up
At this time the final grading is completed around your new patio and the access area will be restored to its original grade. Any remaining debris will also be removed.
Pool enclosure installation – Now that all the heavy equipment is done in your yard, the pool enclosure can be installed. Generally most building departments will require an inspection of the completed enclosure prior to filling your pool with water. Please note that a fence must meet certain specifications in order to be approved as a pool enclosure. Please contact your local municipality for details since the some of the requirements can vary and are subject to change.
Safety Barrier Inspection
Since 2000, the State of Florida has mandated that all swimming pools be equipped by a child safety barrier. Whichever barrier you have selected will need to be installed and inspected by your local municipality prior to the pool being completed and filled with water. If door and window alarms have been selected, some one will need to be home the day of the inspection to permit the inspector access to the house.
Interior Finish
The day is finally here. Whether you have selected DiamondBrite, RiverRok or another beautiful finish, the interior finish is the final mark of a perfect PBI pool.When the crew has finished they will start the water filling in your pool. Once this process has started, never turn the water off until the water level reaches the center of your pool's waterline tile. This is to prevent a ring from forming, similar to a bathtub ring, which may prove difficult to remove. Typically most pools will take between 24 to 36 hours to fill depending on the size of the pool and the home's water pressure. Please prevent any landscaping or other activities from taking place during this time to avoid staining of the interior finish.
Fire-up
Once your pool is full, a PBI service technician will energize your pool equipment, the finishing touches are done and the chemical balancing process is completed. Once the technician has completed the process over a series of days, an appointment will be scheduled to provide thorough instructions on the care and maintenance of your new PBI pool.
A PBI plumbing system, the very heart of your pool, is specifically designed to operate efficiently and trouble-free – a guarantee we're confident of. The revolutionary Eco-CRC in-wall circulation system utilizes patented technology to provide continuous optimum circulation throughout your pool while requiring reduced energy.
Backed Better
Our guarantee to you is firmly based on specific standards to insure your satisfaction. Each of our custom residential swimming pools are backed with a lifetime structural warranty. Ultimately, our construction methods, equipment and services result in the quality of your pool, based on over 50 years of local experience. We take pride in the fact that we are an industry leader as the originator of the lifetime structural warranty in South Florida.
PBI Benefits
We have been backing our pools with a lifetime structural warranty for more than forty three years
We only use 100% gunite to build our pools, no vinyl, fiberglass or shotcrete
We use construction methods which exceed those established by the South Florida
Feel secure with the Lifetime Structural Warranty provided by Pool Builders, Inc. on your newly constructed swimming pool. Pool Builders is the originator of the lifetime warranty is South Florida, providing our clients with that piece of mind for over 50 years, an unparalleled achievement in South Florida. In addition, as a premium level equipment provider of Jandy products, you will enjoy three full years of product support including labor and materials.